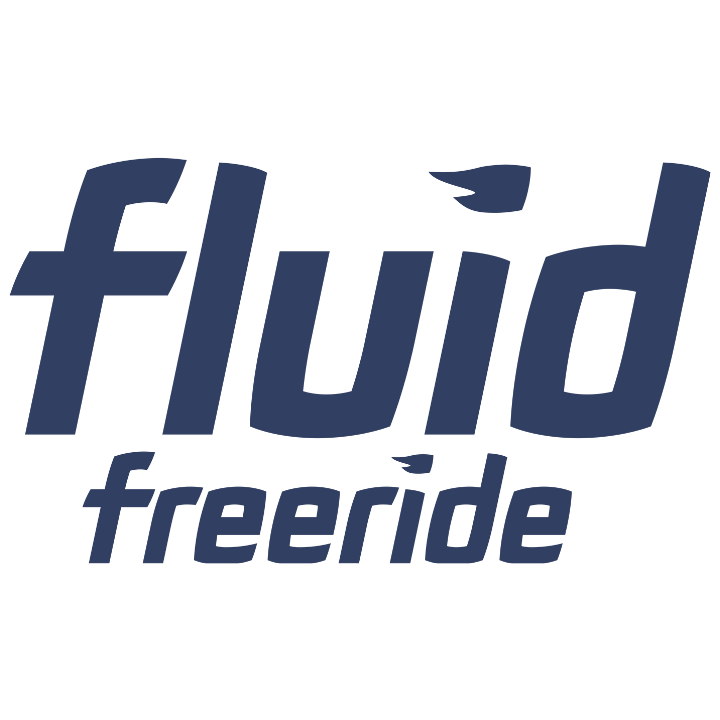 Online Exclusive Offer - $100 OFF
Discount Code "SAVE100" ADDED TO CART✓
ORDER TODAY & WE'LL SHIP FOR FREE NEXT BUSINESS DAY!
Introducing the All New Fluid Mosquito for 2022!
The Ultra-Fast, Ultra-Portable Scooter With a 22 Mile Range!
INCLUDES A ONE YEAR WARRANTY
WITH US-BASED SUPPORT & SERVICE
Most Powerful Ultra-Portable Scooter Available Today!
LIMITED TIME SPECIAL OFFER:
$100 OFF! $1,099 Now $999!

+ Free Priority Shipping on All Orders!

INCLUDES A ONE YEAR WARRANTY
WITH US-BASED SUPPORT & SERVICE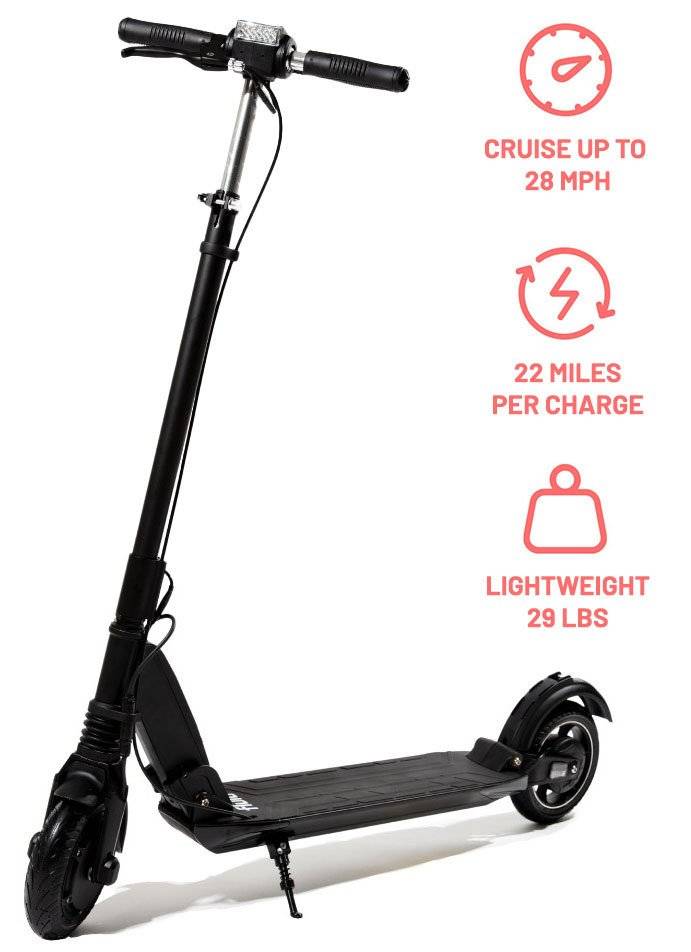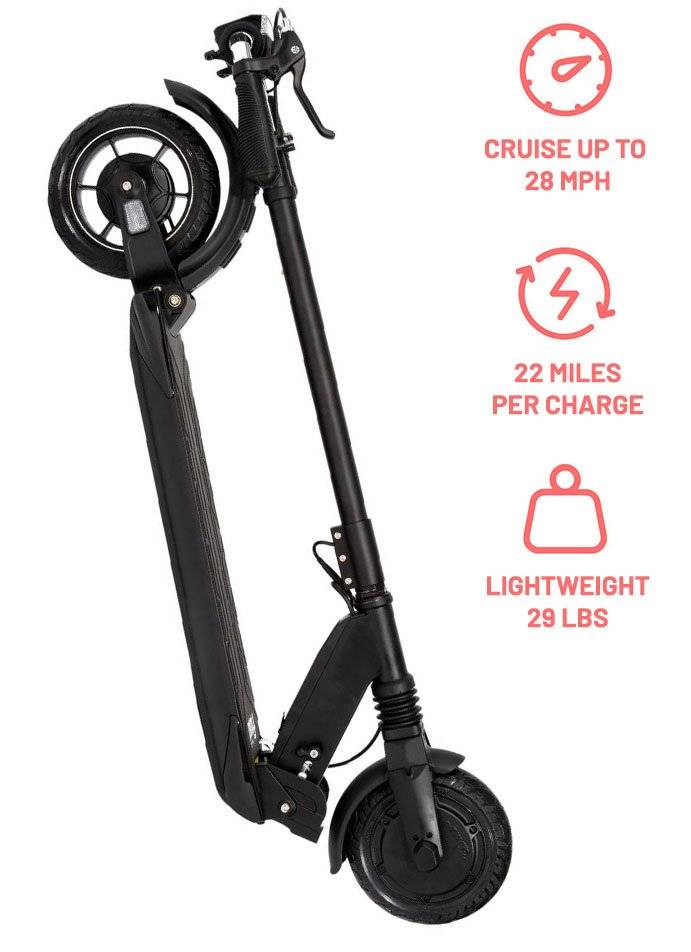 OVER 3,400 5-STAR REVIEWS!
"Fantastic & Fun
Commuter Scooter"
The Ultra-Portable Scooter
That Doesn't Sacrifice Performance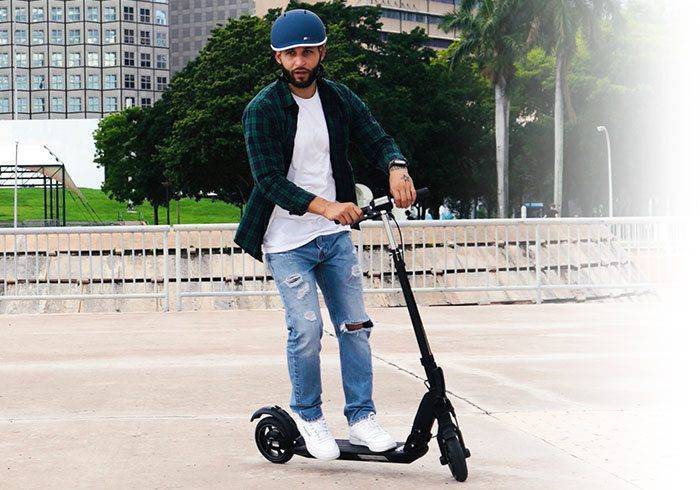 *Unlock the speed governor to cruise up to 28MPH.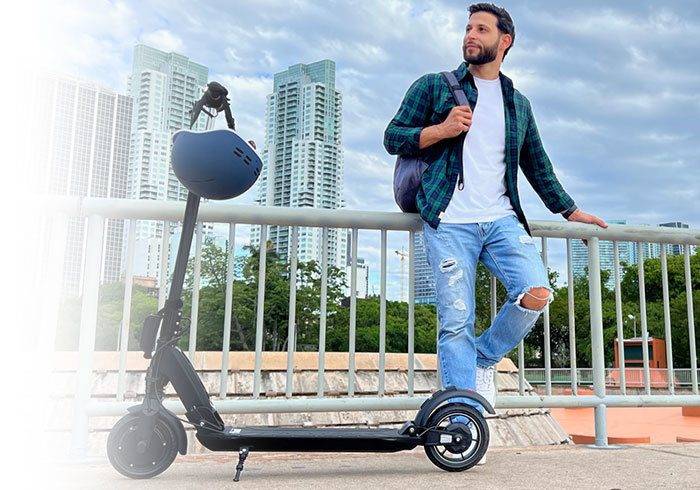 Easily handles your commute and back.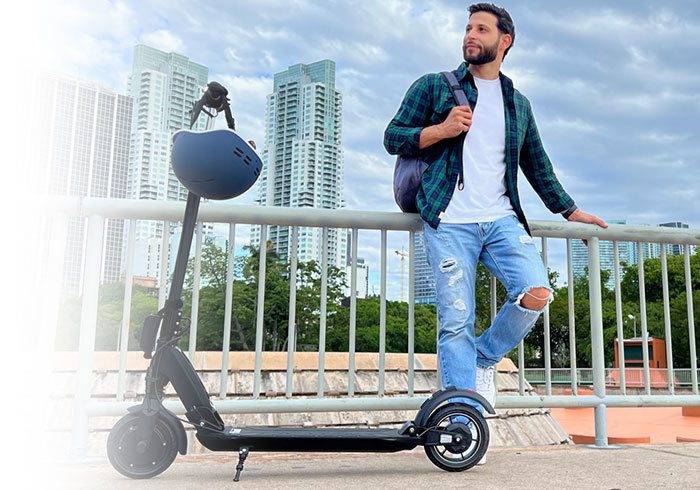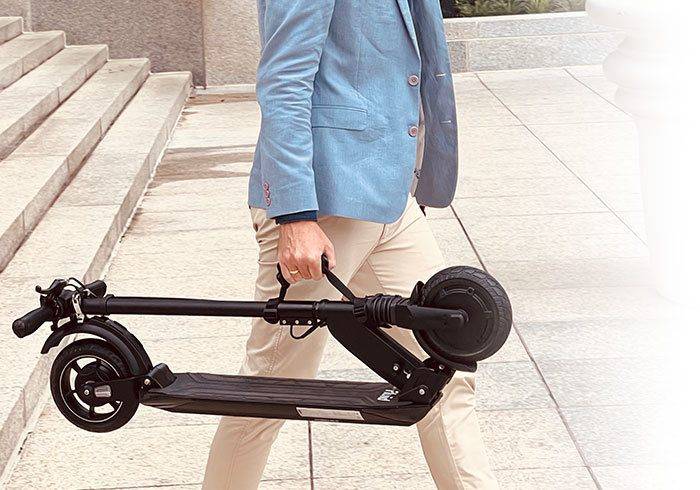 Perfectly balanced one-handed carry; easily transports up and down stairs.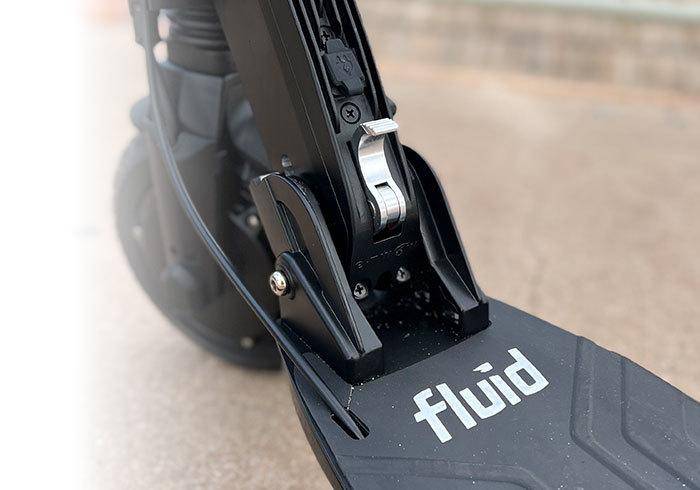 48 VOLT, 9.6 AMPERE HOUR BATTERY
Offers incredible range for an ultra-portable scooter.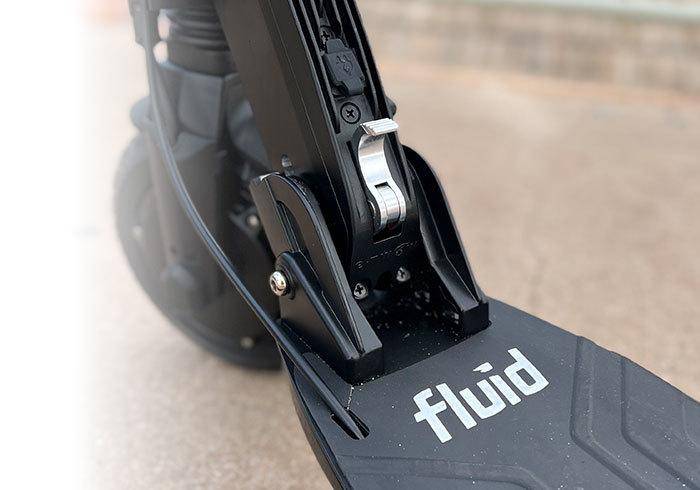 With 700 watt peak output for incredible power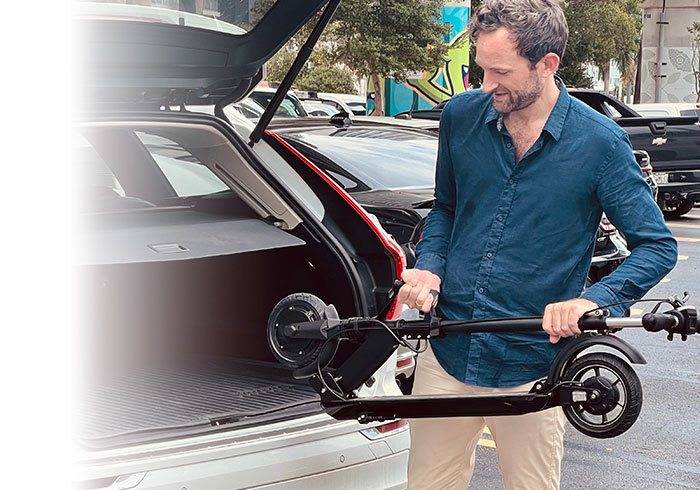 EASILY FITS ALMOST ANYWHERE
Easily store at home, tuck away in closets, even the smallest trunks.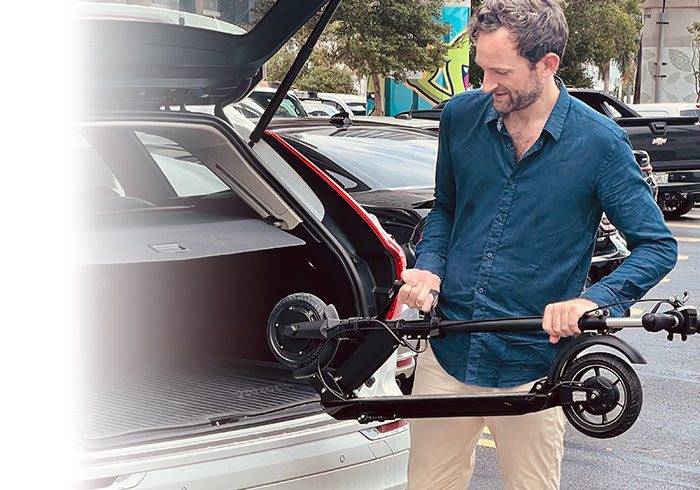 OVER 3,400 5-STAR REVIEWS!
"Fantastic Ultra-Portable!"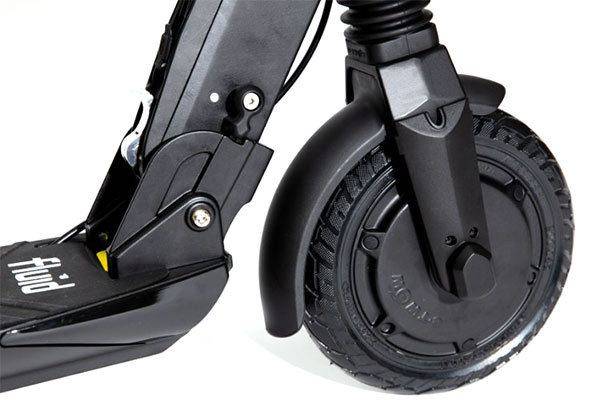 Designed to go where you go!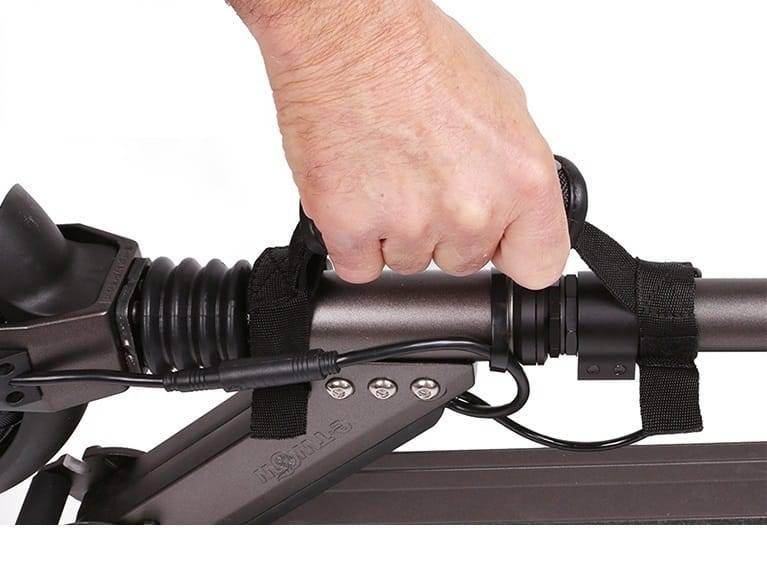 Perfectly balanced for one hand.
Perfect for trains, buses, up stairs & escalators.
FREE SHIPPING NEXT BUSINESS DAY
OVER 3,400 5-STAR REVIEWS!
STAY IN CONTROL, STAY SAFE.
3 Brakes specially designed to handle the Mosquito's max speed output
Electric Brake recharges your battery as you use it. Rear drum brake for instant stopping power, and rear fender brake for a more leisurely speed reduction
Super Bright LED Headlight + LED Taillight that lights up when you brake, making it safe for riding in traffic and when it gets dark
NEVER FLAT TIRES! Solid rubber. NEVER GET STRANDED!
Loud Electric Horn to clear the way ahead of you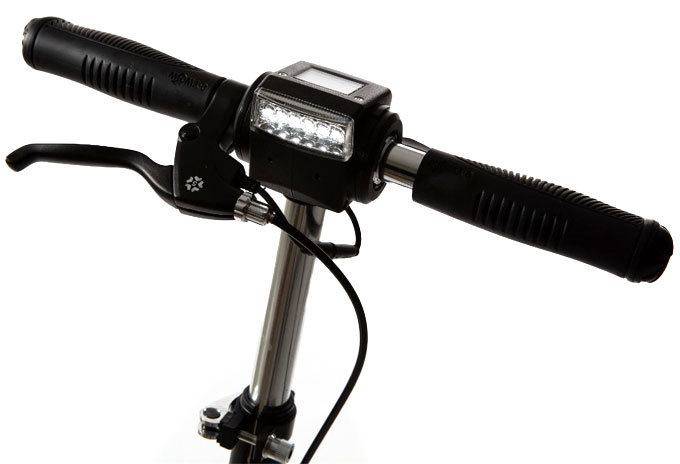 OVER 3,400 5-STAR REVIEWS!
"First Time Rider, Reasonably Impressed"
Gorgeous Precision Engineering
Ride in Style - All-black design with subtle Fluid branding.
Modern, Color Display to quickly see all the information you need while riding.
Dual Suspension for a ride quality you can't find on any other ultra-portable scooter. Spring-based front suspension and a coil-based spring system under the deck.
Cruise control and zero start can be set up if desired.

You know what else is fast? Shipping!
Order Today And We'll Ship Your Mosquito TOMORROW! *Monday-Friday, Of Course.
How can we offer the fastest ultra-portable scooter on the market for such a low price, with a 1-year warranty, shipped the very next business day? What's the catch?
There isn't one. We're able to offer such a low price because we've spent years perfecting the design and manufacturing of the Mosquito. Plus nobody returns them, so we don't have to factor in those costs either!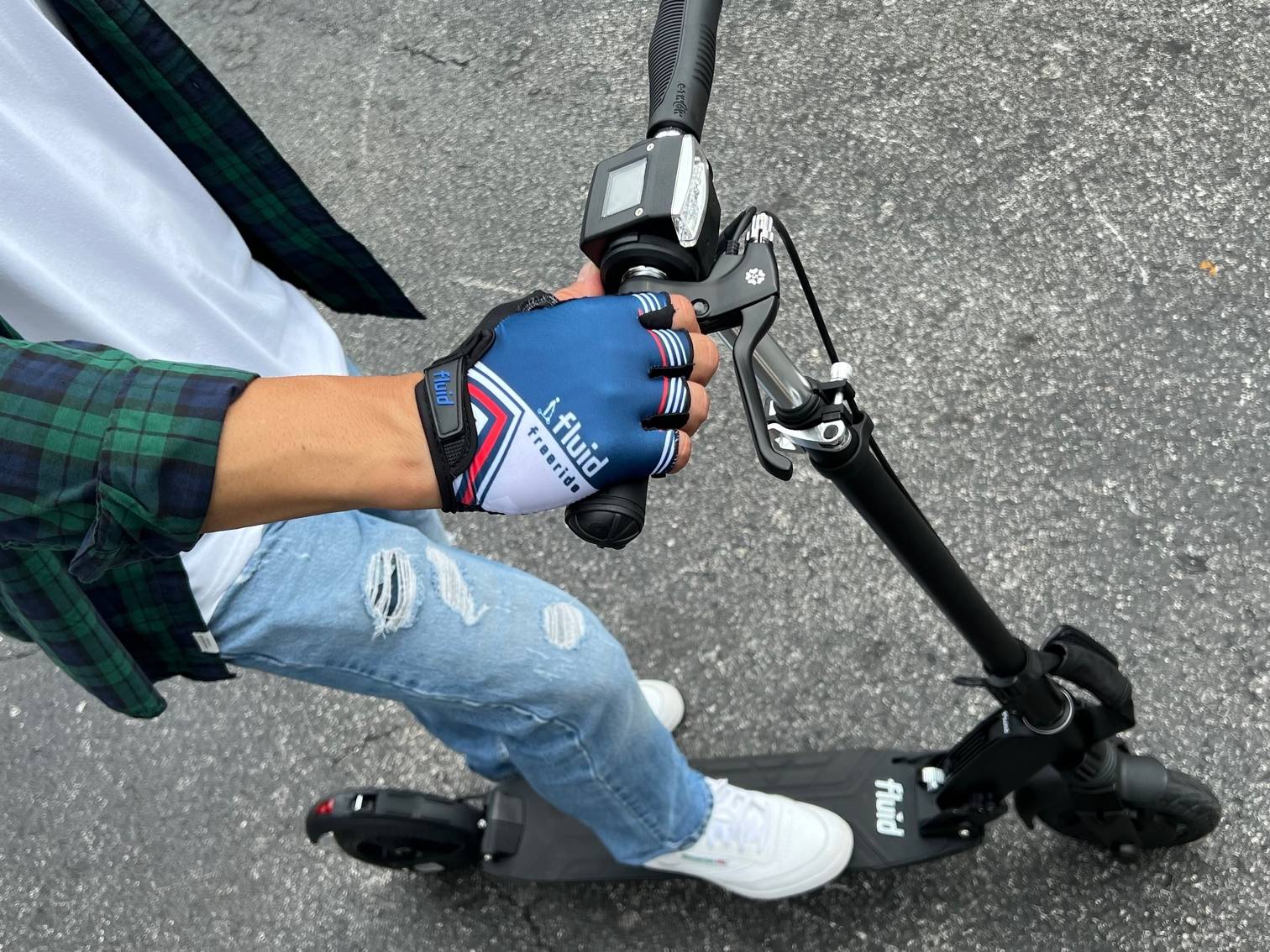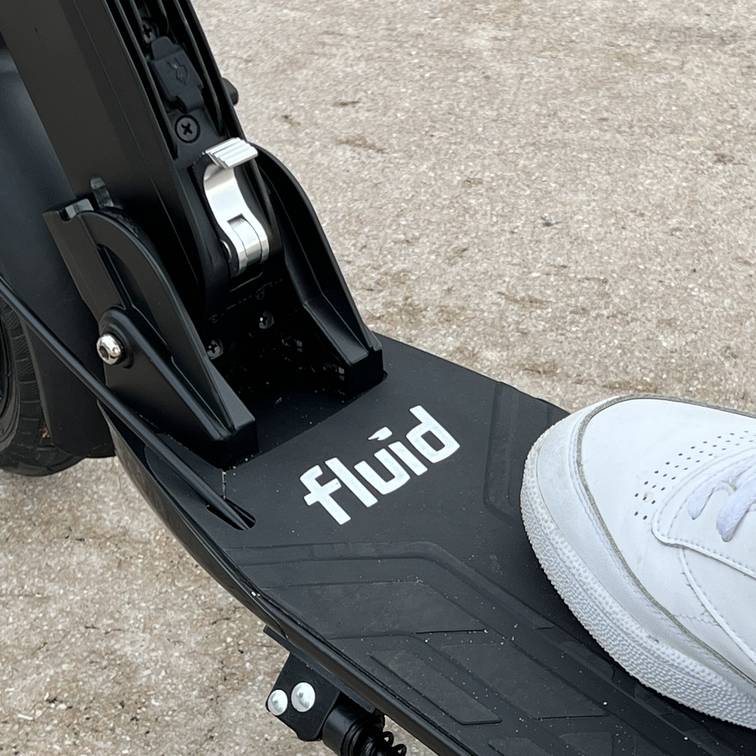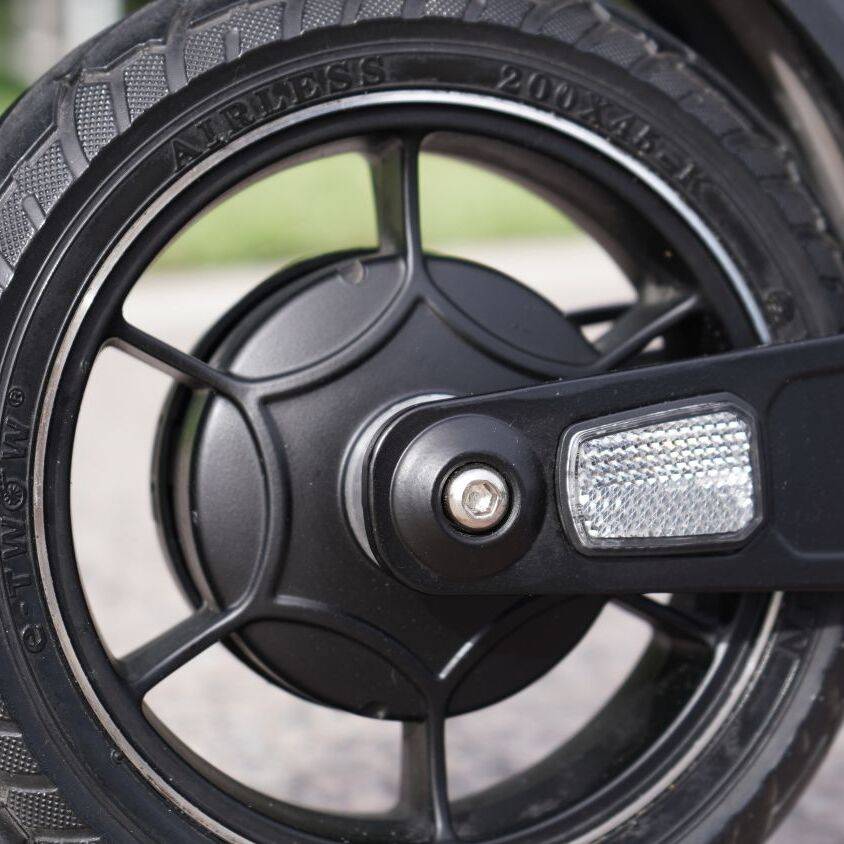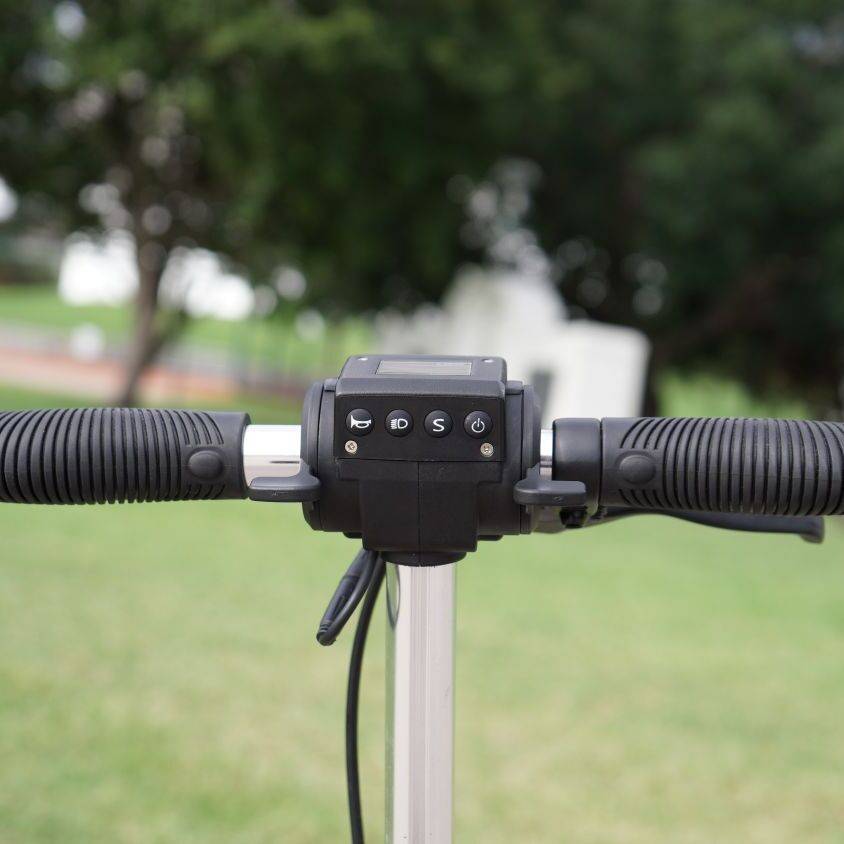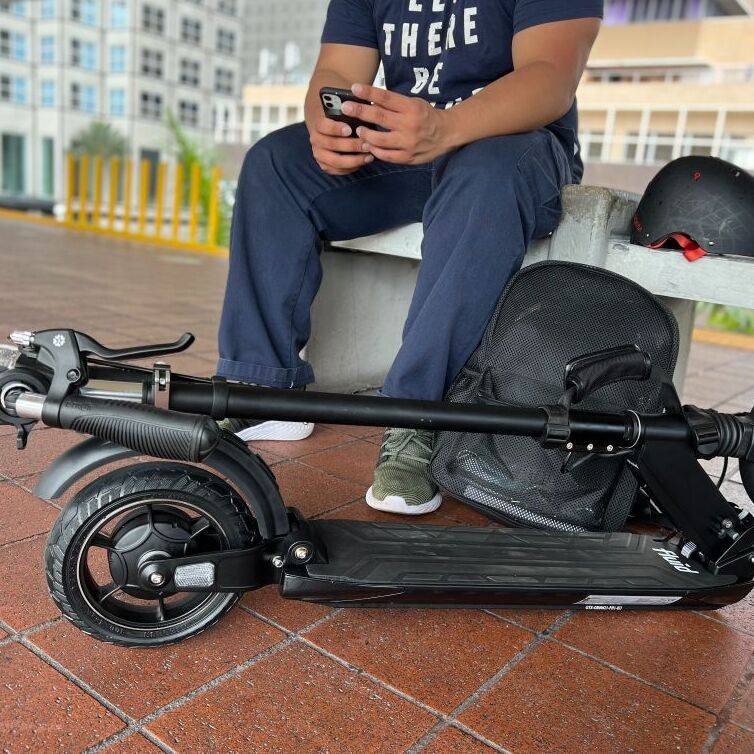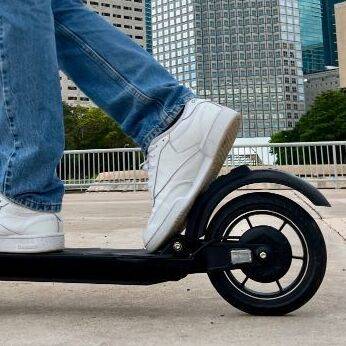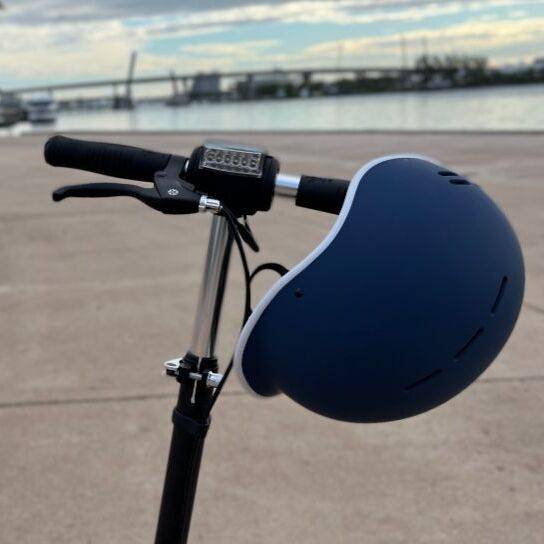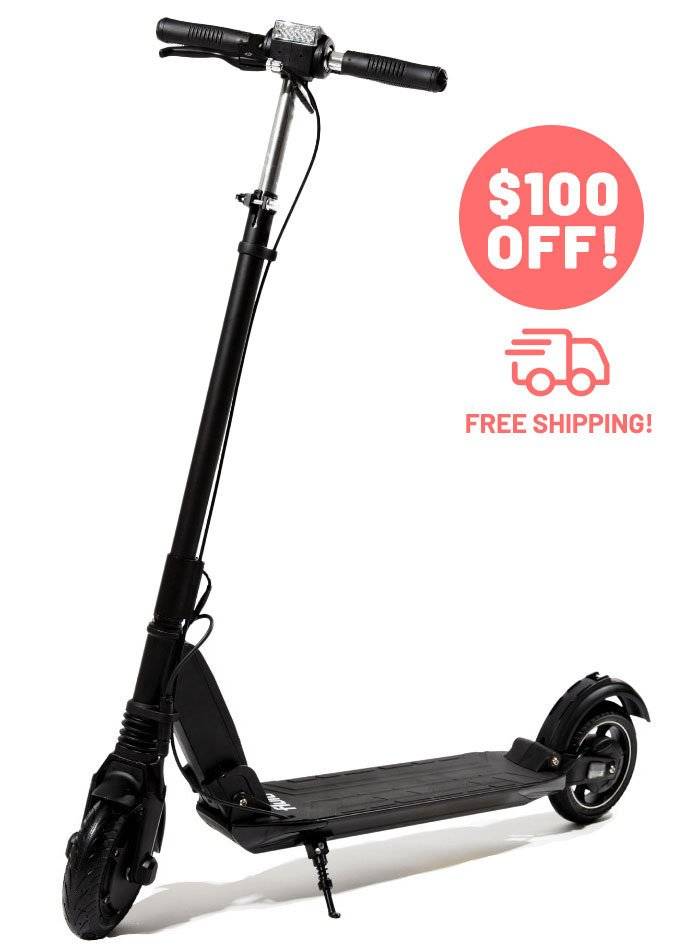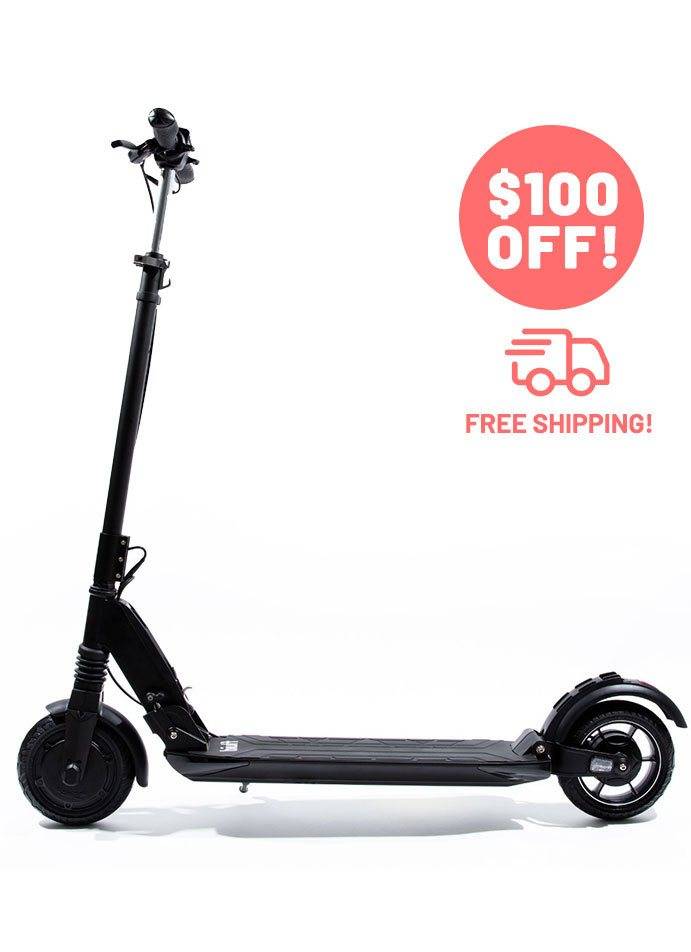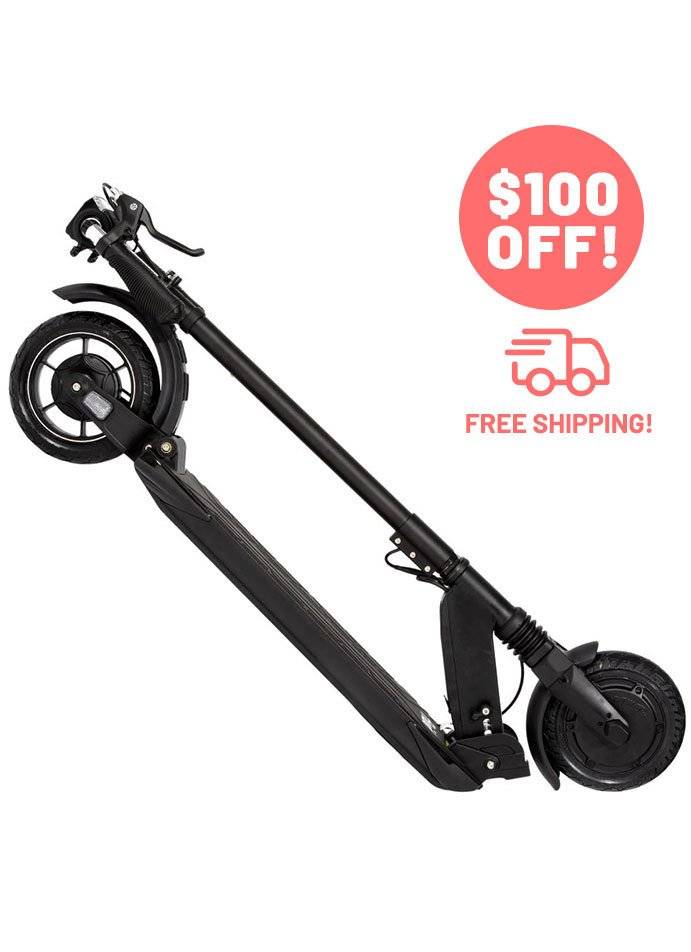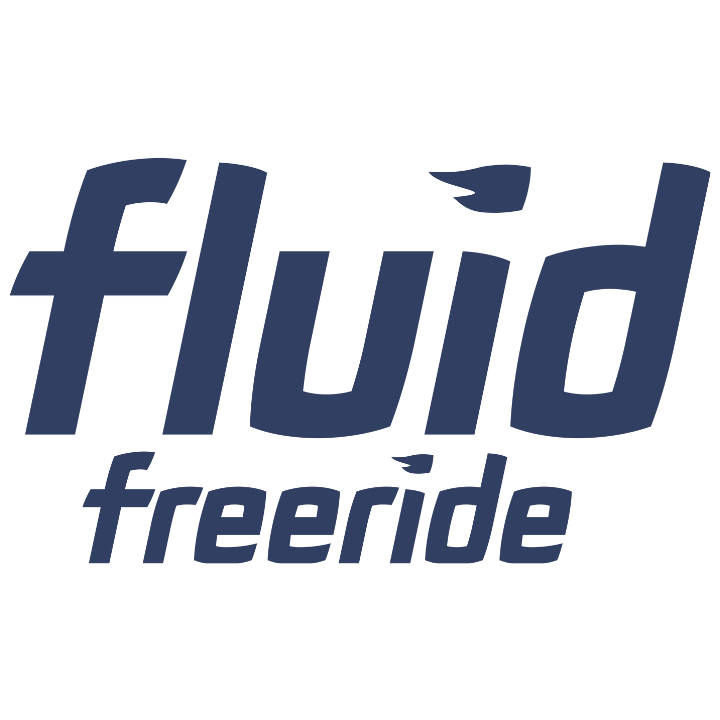 The Ultra-Fast, Ultra-Portable fluid Mosquito with 22 Miles of Range!
Online Exclusive Offer - $100 OFF
$100 OFF! $1,099 NOW $999!
+ FREE PRIORITY SHIPPING ON ALL ORDERS!
INCLUDES A ONE YEAR WARRANTY
WITH US-BASED SUPPORT & SERVICE