FREE SHIPPING OVER $50

Orders over $50 ship for FREE! We ship in stock accessories within 1-2 business days by UPS, Fedex, or USPS. Tracking will be provided to your email upon shipment.

15 DAY RETURNS

Is your accessory not the right fit? No worries, we will return your unused accessory in original packaging for 15 days after delivery. We will issue you a label and you are only responsible for for return shipping fees.

US-BASED SUPPORT

Have a question? Our team of experts is there to help. Just contact us via the chat widget in the bottom right corner of your screen!
Every scooter locks in a different place. We recommend you lock your scooter through the uspension arms, around the front neck, or through the front wheel.
INSTRUCTIONS: Attach the lock holder to the center of the front stem. Ensure that the holding straps are NOT situated over any cables or cable holes in the stem.
High Security Folding Lock
fluid FOLD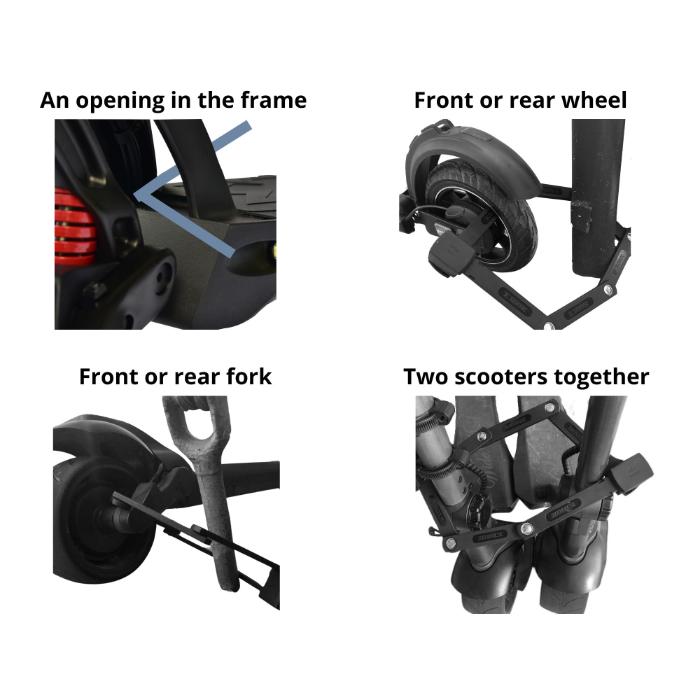 VERSATILE FOR EVERY ELECTRIC SCOOTER
How to Lock Your Scooter
The easiest way is to just lock the scooter around the steering column to a street sign or bike rack. With fixed handlebars it should be impossible to wiggle the scooter out.
Other alternatives depend on your model - there are many options!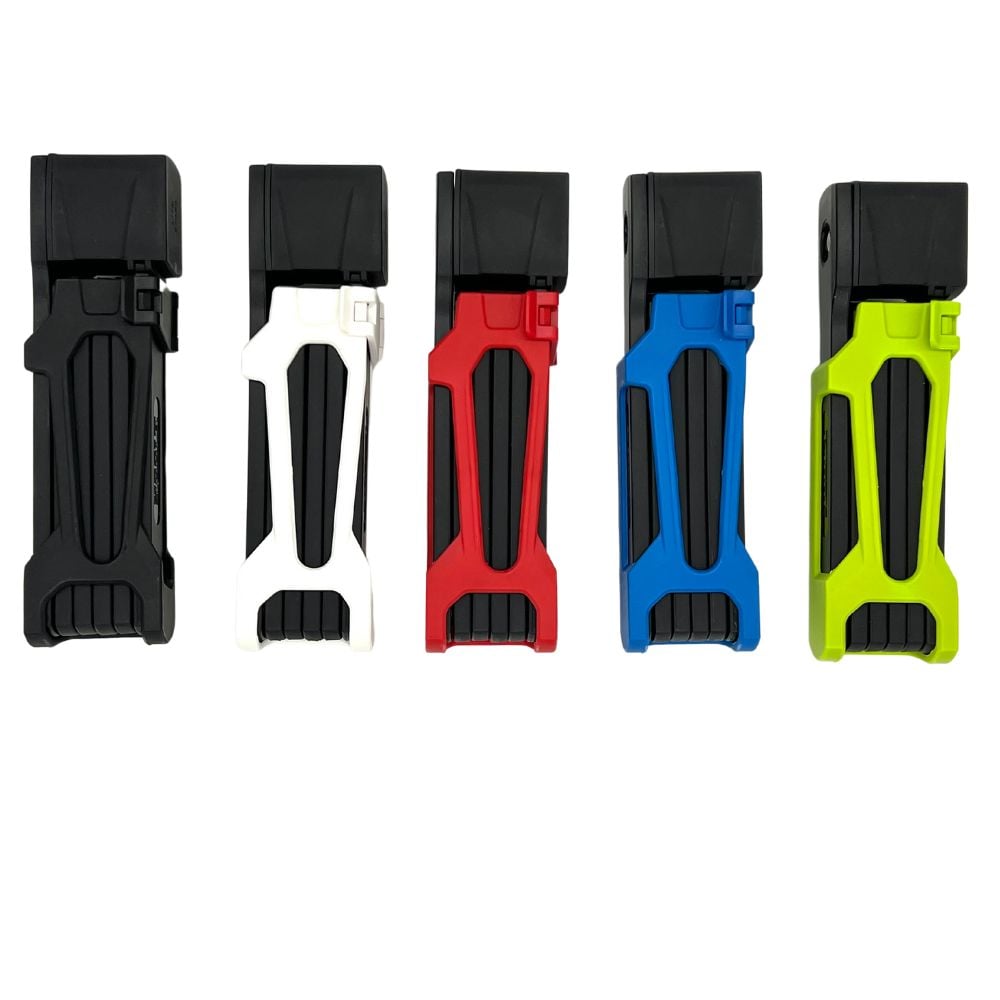 MATCH YOUR STYLE
Available in Many Colors
Customer Reviews