🚚 FREE SHIPPING
Lightweight and ultra secure, the fluid fold folding lock is the perfect match for your electric scooter. It's easy to attach and sits tightly in its case without vibration or rattling noise during your ride. Check out the pictures to see how to lock electric scooters.

This lock can compete with any ABUS lock at half the price.
- heat treated hardened steel, resists 9 tons of hydraulic pressure
- anti drilling cap over (will turn with drill)
- high strength steel rivets resit a pulling force of 2 tons
- Swiss cylinder and key technology to prevent lock picking
- lightweight (only 1.6lbs / 720g)
The best folding lock for electric scooters. Available with black, blue, red, white, or green casing.
Every scooter locks in a different place. We recommend you lock your scooter through the uspension arms, around the front neck, or through the front wheel.
INSTRUCTIONS: Attach the lock holder to the center of the front stem. Ensure that the holding straps are NOT situated over any cables or cable holes in the stem.
Easy to install and sits tight without rattling noise
Lightweight and compact yet very securre
Free Shipping
Scooters Ship Free within the Continental US
12m warranty
Industry Leading Warranty & Lifetime Service
us-based
Friendly Service and Support
pay as you ride
Select Affirm for affordable monthly payments
SUSTAINABLE
You Go Green and We Plant Trees
15 Day Returns
Return Your Unused Product Within 15 days of Delivery
High Security Folding Lock
fluid FOLD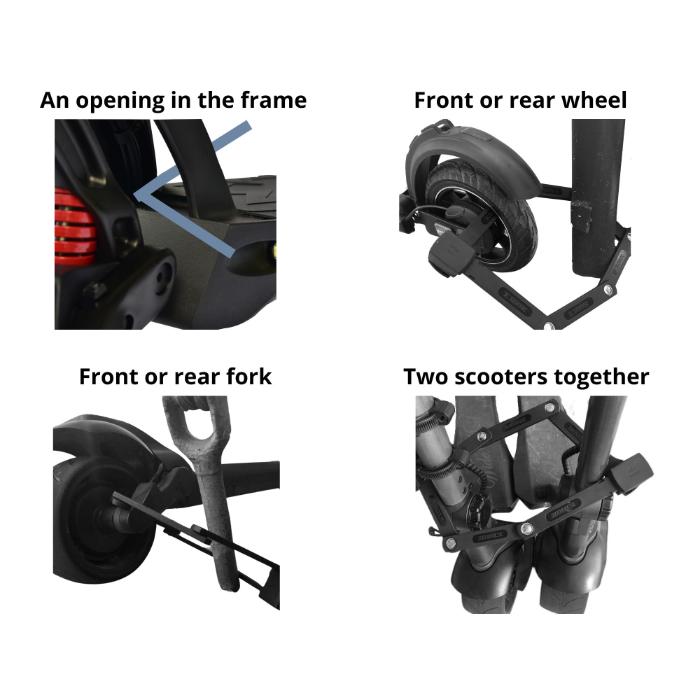 VERSATILE FOR EVERY ELECTRIC SCOOTER
How to Lock Your Scooter
The easiest way is to just lock the scooter around the steering column to a street sign or bike rack. With fixed handlebars it should be impossible to wiggle the scooter out.
Other alternatives depend on your model - there are many options!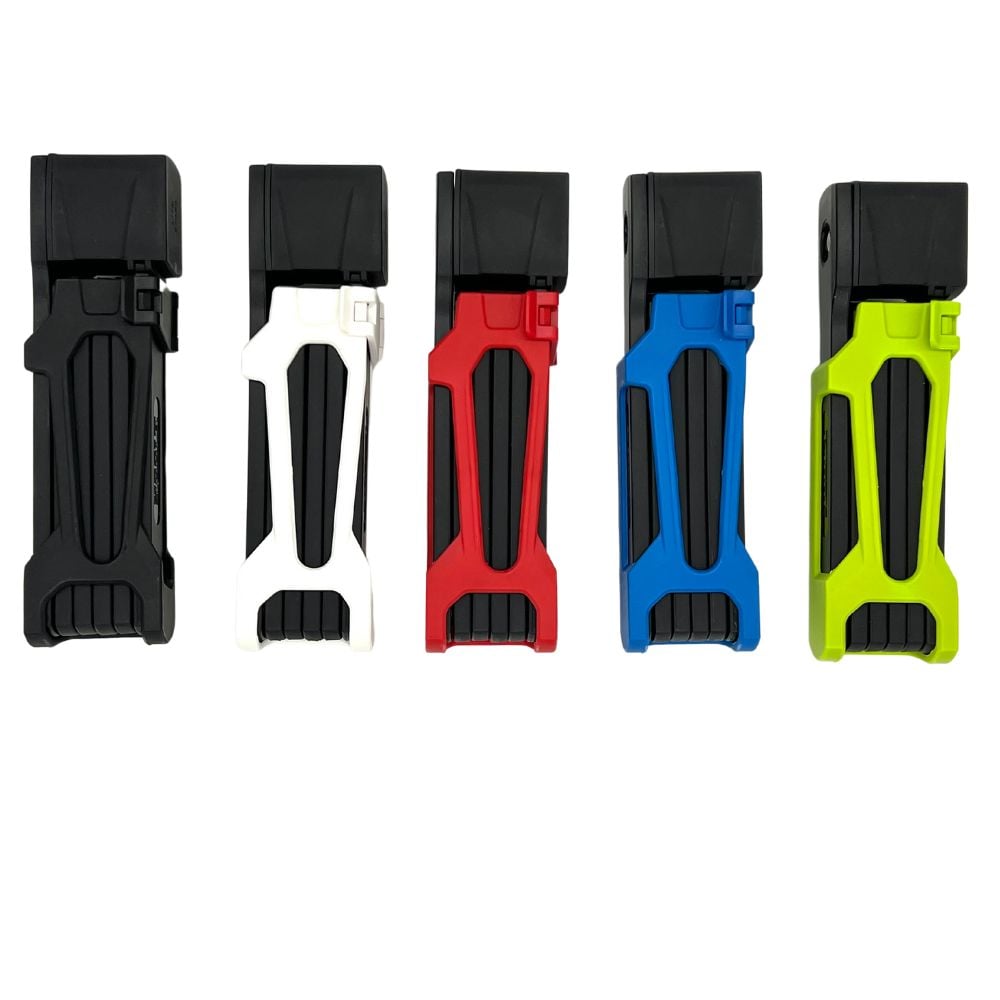 MATCH YOUR STYLE
Available in Many Colors
Customer Reviews
High Security Folding Lock
CityRider new design
I like the white one is better and not too fast and normal speed
High Security Folding Lock
Great lock
Great lock for bikes. May not fit for all types of escooters though. A smaller U lock may be more appropriate.
Scooter Lock - Excellent Quality and Customer Service
Super happy with new lock and lock attachment mount. This lock is compact and very secure. Work ls great and is easy to use. Delivered quickly and the team at Fluid are really great. Nice one… thanks again.
FluidFreeRide
Solid company... Great customer service... Quick responses... Knowledgeable techs... Awesome product line... Well built and manufactured products