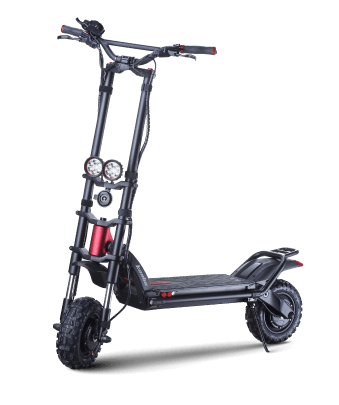 VIRTUAL CONSULTATION
Not sure which scooter is right for you? Let us guide you through your selection.
Watch Now
ABOUT OUR BEST SELLERS
What is the Best Electric Scooter?
ABOUT OUR BEST SELLERS
What is the Best Electric Scooter?
Whether a certain electric scooter is the best, really depends on your use case and personal preferences. Do you want something lightweight, portable, and practical for your commute, or rather something high-powered with fun acceleration and thrilling top speeds? The choice is yours. Watch our virtual consultation to find out mroe about the large range we offer and how it fits to your needs.
Now when it comes to best selling, the answer is based on pure data and statistics. The fluid Horizon is by far the best selling electric scooter in our portfolio. That is no surprise, it goes 23 mph, has long range up to 30 miles and is super versatile for your everyday needs. And all that at a really good price!
The WideWheel Pro is second, it is our entry level dual motor model, with high powered motors for even the steepest hills, and it looks like a scooter Batman would ride :)
The Kaabo Mantis and Apollo Phantom are tied in our Touring category. Both come with large batteries and high top speeds close to 40 mph. Ride quality is a significant step up from the other two due to excellent suspension systems.
In the Expert Catogory, the Wolf Warrior 11 (and now upgraded to the GT line) is the undisputed King of scooters. Voted most badass scooter on the planet multiple years in a row, it convinces with extra long range, high riding stability and strong suspension for on and offroad rides.