INOKIM Electric Scooters
Don't want to gamble on an unproven electric scooter model? Look no further. Over 11 years of experience in building electric scooters makes INOKIM the first choice for reliable transportation.
EST. in 2009
STELLAR DESIGN
SAFETY FIRST
EASE OF USE
ABOUT INOKIM ELECTRIC SCOOTERS
Frequently Asked Questions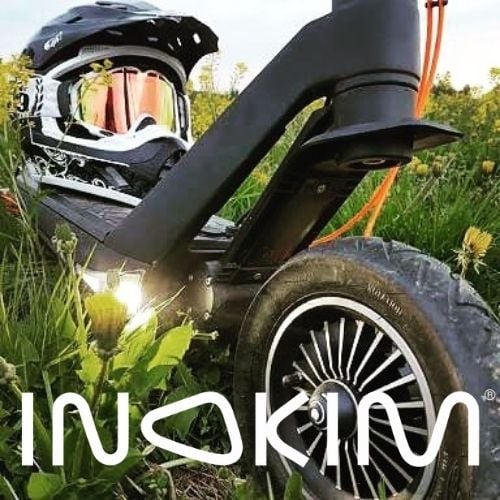 ABOUT INOKIM ELECTRIC SCOOTERS
Frequently Asked Questions
INOKIM can be considered the inventors of the electric scooter as we know them today. World famous designer Nimrod Sapir launched his first scooter over 10 years ago and has revolutionized the industry with outstanding design, high quality and ease of use.
What is the best INOKIM scooter for terrain?
At the time of writing the INOKIM OX and OXO have one of the best suspensions in the electric scooter game. They soak up bumps on the road but are still very stable at higher speeds.
How fast are INOKIM scooters?
The entry level model Light 2 is the most lightweight and portable of the line up and delivers sporty 21 mph. Followed by the Quick 4 with more power and a top speed of 25 mph. The OX is the newest invention and convinces with buttery smooth suspension and 28-30mph top speed. The OXO uses the same chassis than the OX but comes with two motors, delivering a top speed of 40 mph.
Are INOKIM Electric Scooters Waterproof?
The times are over that electric scooters could only be ridden when it is dry. INOKIM scooters are now officially water-resistant. While you should not submerge them in water, they can easily tolerate some rain.