Kaabo Electric Scooters
Extraordinary Performance in Electric Mobility
DUAL MOTOR
EXTREME SPEED
LONG RANGE
ALL TERRAIN
ABOUT KAABO ELECTRIC SCOOTERS
Frequently Asked Questions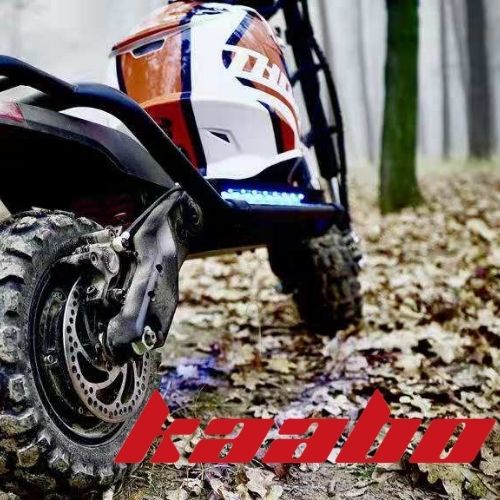 ABOUT KAABO ELECTRIC SCOOTERS
Frequently Asked Questions
Thinking of a Kaboo? Chances are you've done the research and Kaabo comes out on top in many surveys and reviews. Let's see if we can add some more to the picture.
Are Kaabo electric scooters any good?
Kaabo electric scooters are known for high quality and high performance. fluidfreeride was the first company that launched the popular Kaabo Mantis in the US back in 2019 and have since worked with Kaabo to constantly make improvements and upgrades.
What is the best Kaabo scooter for adults?
Any of the models available could be consider the best kaabo scooter for adults. From the super powerful but still somewhat portable Mantis to the highly capable but bulky Wolf Warrior 11, they are perfect for many applications. Looking for a high performance scooter you can still carry around, choose the Mantis. Want to g hard core off-roading and looking for best in class stability, choose one of the Wolfs.
Can you ride Kaabo scooters in the rain?
Yes, the latest Mantis 2022, Wolf X and Wolf GT scooters all have an IPX5 rating. So they are good for riding in the rain.
Are Kaabo scooters good for long-distance?
Yes, the Kaabo electric scooters are great for long-distance, they all carry big batteries and have a range of 30 to 90 miles depending on the model.